About.
INSPIRED BY DIFFERENCE.
Piyush started DJing as early as 16. His learning and creative application of music turned this eternal passion into an understanding and dispersion of electronic music.
His gift of being able to bind the body of his music to the soul of his audience makes him one of the most sought after DJs by exclusive clubs around the country. He played into his niche by exploring the uncharted side of the club and house music genre. His interactive mixing skills, spontaneity and live remixing, fused with his larger than life presence at the console makes him a crowd favorite. He specializes in Hip-Hop, RnB, Reggaeton, Bollywood remixes, Club, UK Bhangra, Electro-House, Progressive IBIZA Trance, Moombahton, EDM – Electronic Dance Music, Retro & Rock, and more. The epitome of his talent is engaging his audience with spontaneous rapping along with impeccable interactive mixing skills.
Awards.
2018: DJ of the year – TCEI

2018: Entertainer of the year – TCEI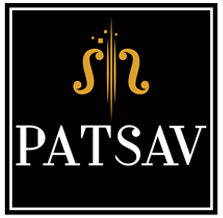 Patsav.
PREMIERE MUSIC INSTITUTION.
Piyush wanted to disseminate his knowledge of music to others who shared his passion. The idea culminated in the founding of PATSAV (formerly Panache).
Patsav is India's premiere DJ & Music Technology Institution, offering professional DJing, Music Production, Audio Engineering, Sound Recording, Musical Instruments, Digital Video Jockey, Live Sound Reinforcement courses to people of all ages and backgrounds who are passionate about music and want to turn it into a profession.
Patsav runs a comprehensive suite of career programs in Audio Technology designed to cater to the Music and Entertainment industry.
3 branches and counting.
31-12 NYE.
The NYE party brand of DJ PIYUSH BAJAJ & moksh interactive events, 31-12 is a rocking desi party destination. Piyush is the Star DJ performer at 31-12 & has had 7 successful NYE events back to back, Starting from 2009 to 2015 at the most premium & Biggest venue's in Hyderabad City.
It is a night that is all about New Years eve, catching-up with friends, dancing till you drop, and experiencing reverberating sound effects and breath-taking ambience.
The 31-12 brand kicked off with its first show on the 31st of December 2009 at The Marriott Convention Centre, and has earned a cult brand-image for itself. 31-12 has continued to rope in huge crowds year after year and is one of the most talked about parties in town.
Contact.
LET'S TALK.
Use the form to get in touch with me. I specialize in corporate gig's, wedding's, private parties, club gigs, college events, fashion shows and product launches.